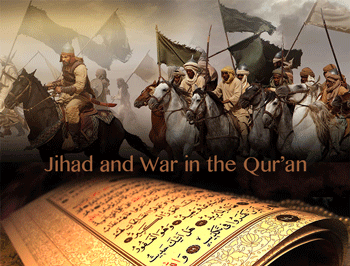 Jihad and War in the Qur'an
We have now uploaded the 2 X 10min videos on Jihad and War in the Qur'an. Many thanks to John for doing the filming, and to my son for doing all the editing. (Learnt on the job during his school holidays!) This task was undertaken due to it being something that has caused a lot of debate, yet was not adequately covered in the other video series (Introduction to the Qur'an) previously uploaded. This meant taking on this daunting task myself, where I summarized some of the best study that is available (in my opinion) on this topic.
For Non-Muslims, it has been clear that there is a need to understand the original intent and context of these war verses, and to move beyond simply quoting war verses from the Qur'an out of its 7th century context. For Muslims, there needs to be a framework in how to understand these verses for today.
Click here to view the Jihad and War in the Qur'an videos.
The other topic that has caused a deal of discussion is the Christology of the Qur'an. In about a month's time, we hope to upload 2 short videos on this topic as well, with a similar approach to the topic.