This partnership would not be possible without the support of individuals and organisations that are supportive of Equal Access International. This support includes organisations providing technical media support, as well as donors in Europe, North America, Asia, and Australia. To these individuals and organisations we express our deepest gratitude. Through this we are able to support indigenous communities in bringing a positive change to their environment.
The Following projects still require Funding for 2018:
Project 1: Inter-cultural Peace Camps
Project Budget: $12,000
Project Description: These camps are inter-faith, inter-cultural, and international, where diversity is celebrated and first steps are taken towards better relations and healthier communities. This ultimately empowers and equips the local community with all the tools they need for multiplying peace and conflict transformation.
Each Peace Camp involves up to 100 young leaders from Muslim, Christian and other religious communities in an interactive environment. This is followed by a joint Service Project together.
Click here to donate to this project
Project 2: Pesantren Education
Project Budget: $35,000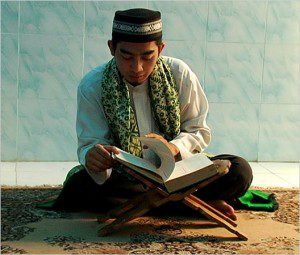 Project Description: Pesantren's are low cost Islamic Boarding Schools located in most villages throughout Indonesia. Traditional Islamic Education in pesantrens trains millions of young people, generally focussing on the memorising of Arabic, resulting often in the neglect of vocational skills, and often receiving an ideology that is anti-Multicultural and anti-tolerant.
This program responds to this need through providing life-skills and education within the pesantren that promotes God's nature as loving and compassionate, and that God's desire is for mankind to reflect this. Currently there are over 30 pesantrens that are in partnership with this program.
Click here to donate to this project
Project 3: Post-Graduate Student Sponsorship
Project Budget: $20,000
Project Description: A great positive change has occurred in Indonesia partly through the lives of progressive Muslim Academics and Reformers.
This is an opportunity to sponsor selected young Academics to enable their Post-Graduate Studies, who promote the values common to Equal Access, and who will be future leaders within the ASEAN region.
Project 4: Translation Projects & The Heritage Seminar
Total Project Budget: $10,000
Project Description: Equal Access International, partners with The Centre of Religious Studies and Multiculturalism (PUSAM), which is a department of the Post-Graduate Program of one of the major Islamic Universities in Indonesia.
This Project, through Translation Projects and Seminars, promotes a bridge of understanding and respect between the Abrahamic faiths. This includes:
The Translation of academic resources relating to the The Origins of Islam and The Context of the Qur'an
Subsidising the operational costs of the course at Muhammadiyah University, The Heritage Seminar.
Click here to donate to this project
For further information in regards to the above projects, please Contact Us.